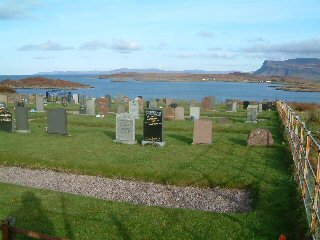 View from burial ground with Loch Na Lathaich in foreground and Ardmeanach cliffs in background from corner furthest from road.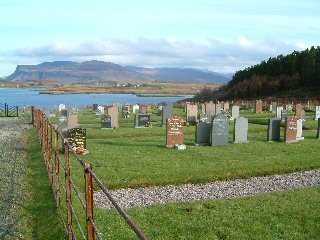 View from corner near road.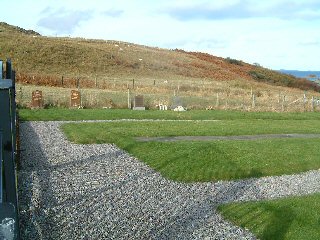 View taken from 'far' end of burial ground beside gates that can be seen in the distance in first photograph.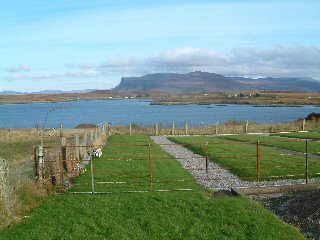 View of lower part of burial ground as yet unused.