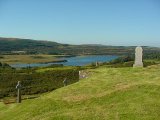 View from highest point in
the cemetery with Loch a'
Chumhainn in the
background. The round
tower of Kilmore Church
can be seen just to the right
of centre of the picture.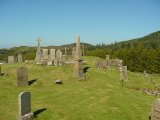 View taken from the same
place as the previous view
but looking north east.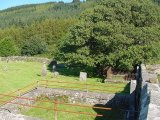 View of one of the walled
graves running along the
north-east / south-west
wall. The entrance is behind
the tree.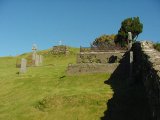 View from lower down the
wall in previous picture.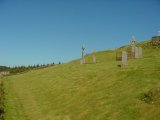 View from same place as
previous but at almost a
right angle.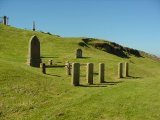 View from entrance looking
north west.